Apartments in the province: Madrid
aloj. rural La Fragua de Robregordo
Robregordo - Rural apartment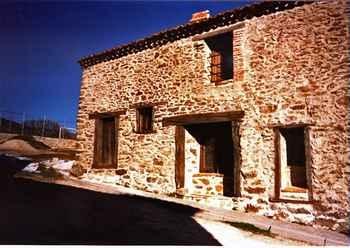 The lodging is situated in Robregordo, in the region of '', in the province Madrid. It has got a capacity of 17 persons and has got 6 Apartments y 1 Houses

Our accomodation offers heating, Ow...
---
Alojamientos Rurales los Caños
Cenicientos - Rural apartment
THE PIPES The house consists of 4 properties, two of them for up to 5 people
and the other 2 remaining PRARE 6, each of which is dedicated to a station of the year. Following the
traditional arc...
---
turismoconperros.com notalegal (c) 2009