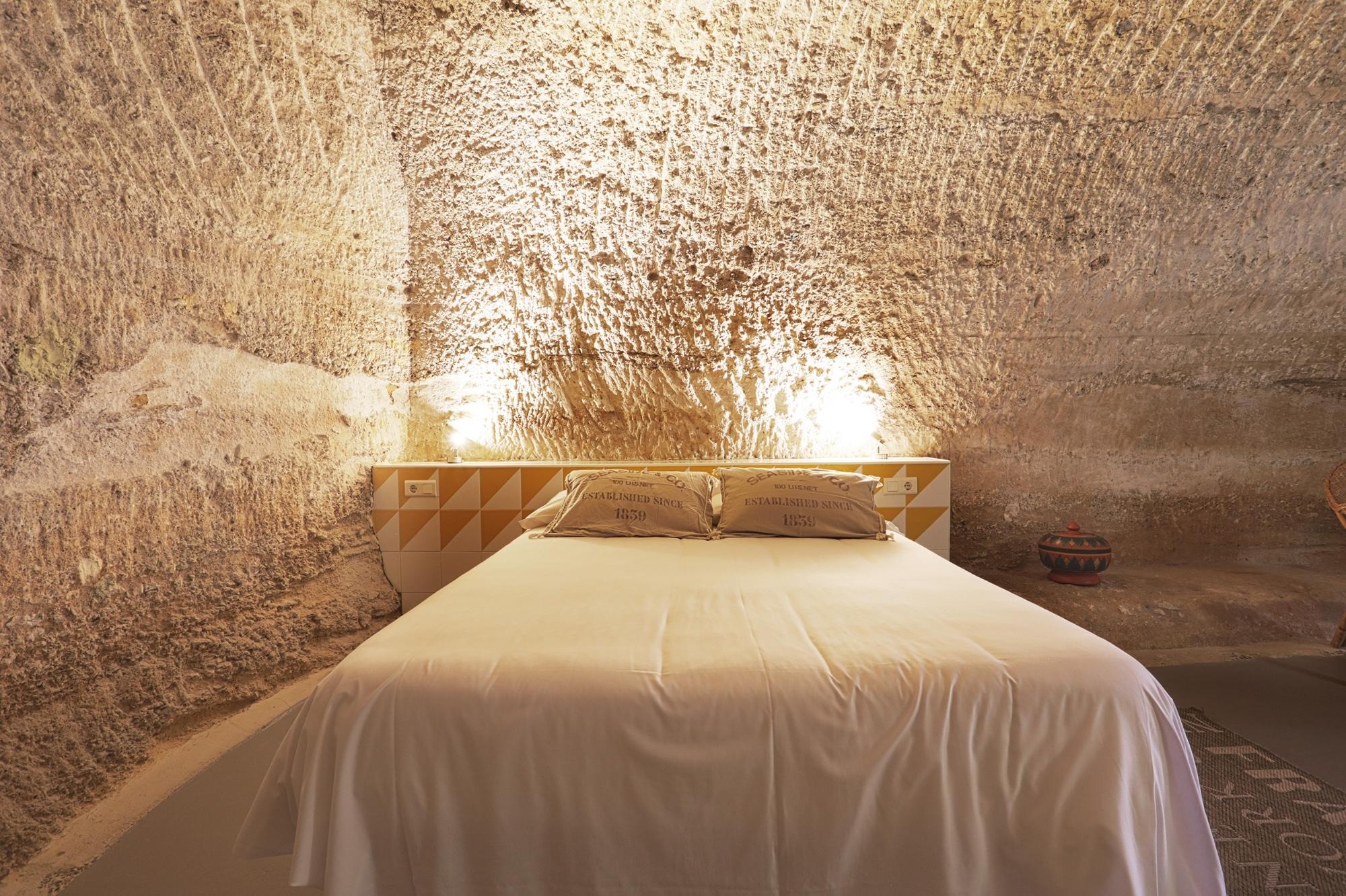 C/ Palomares, s/n

ur caves are located in the troglodyte in the town of Valtierra (Navarra). Some caves are restored preserving its charm.

We have 2 caves that are rented together or separately. as people who want to visit. Our caves are equipped with dining room, kitchen, bathroom, parking, garden

Quiet, comfortable, cool in summer and warm in winter, the cave-houses are the ideal accommodation for holidays in any season. Its architecture gives soft edges and a comfortable atmosphere that will make you feel at home. Discover a different way of staying ...

THE COUNTRY COTTAGE CUEVA COBACHON: (4 people + 2 Extra)
Located on ground floor, consists Patio furniture and garden with barbecue for dining / living area, 1 bedroom of 25 m2, equipped kitchen, bathroom.
TV, DVD, Diana electronic board games, air conditioning (heat pump).

COUNTRY COTTAGE CUEVA EL PALOMAR: (9 persons) Located on the 1st floor consists of lounge / dining, 2 double and 2 single bedrooms, kitchen, 2 bathrooms and terrace with barbecue.
TV, video, dvd, board games.


Features
Pets allowed
Rent a bicycle
Historical Building
Restaurant
Walking tours
Central position
Scenic locality
Tennis
Shops
Hunting area
Fishing area
Bird observation area
Heating
A/C
Swimming pool
Internet access




The Area



Valtierra is a town situated between the Royal and Bardenas Vega del Rio Ebro is one of the most important access points for visitors to Las Bardenas. Just 3 km is located on Park Nature Trail Viva. "

Enjoy beautiful scenery and a original
hosted in Las Cuevas Ruben and Anabel.

Ruben Cuevas and Anabel are located next to a spectacular landscape steppe (The Bardenas) and enjoy the proximity of the Rio Ebro refreshing A good place for hiking or cycling, a few kilometers is the Castillo de Olite, Nature Reserve the Sotos del Ebro (Alfaro), Moncayo, etc.